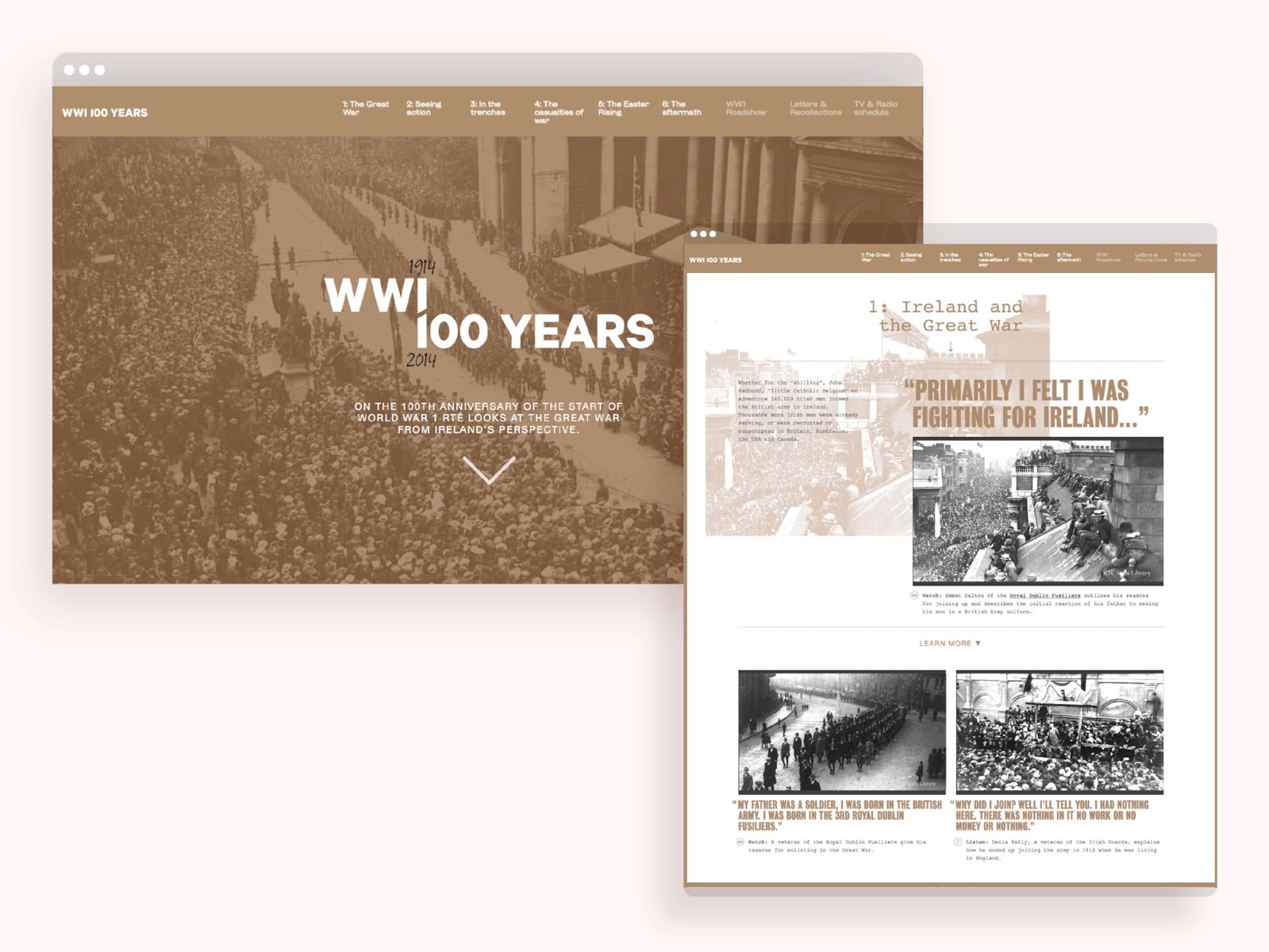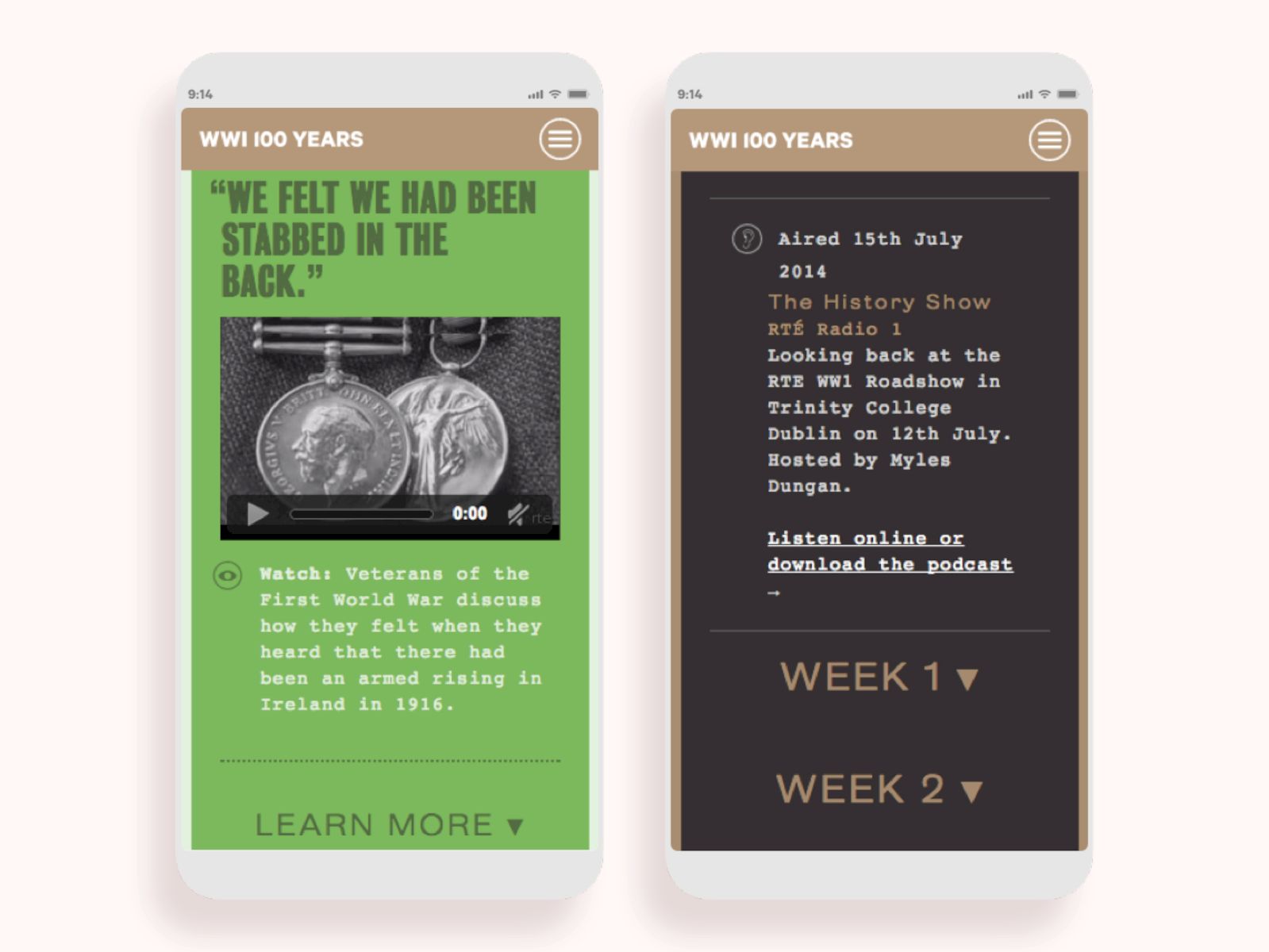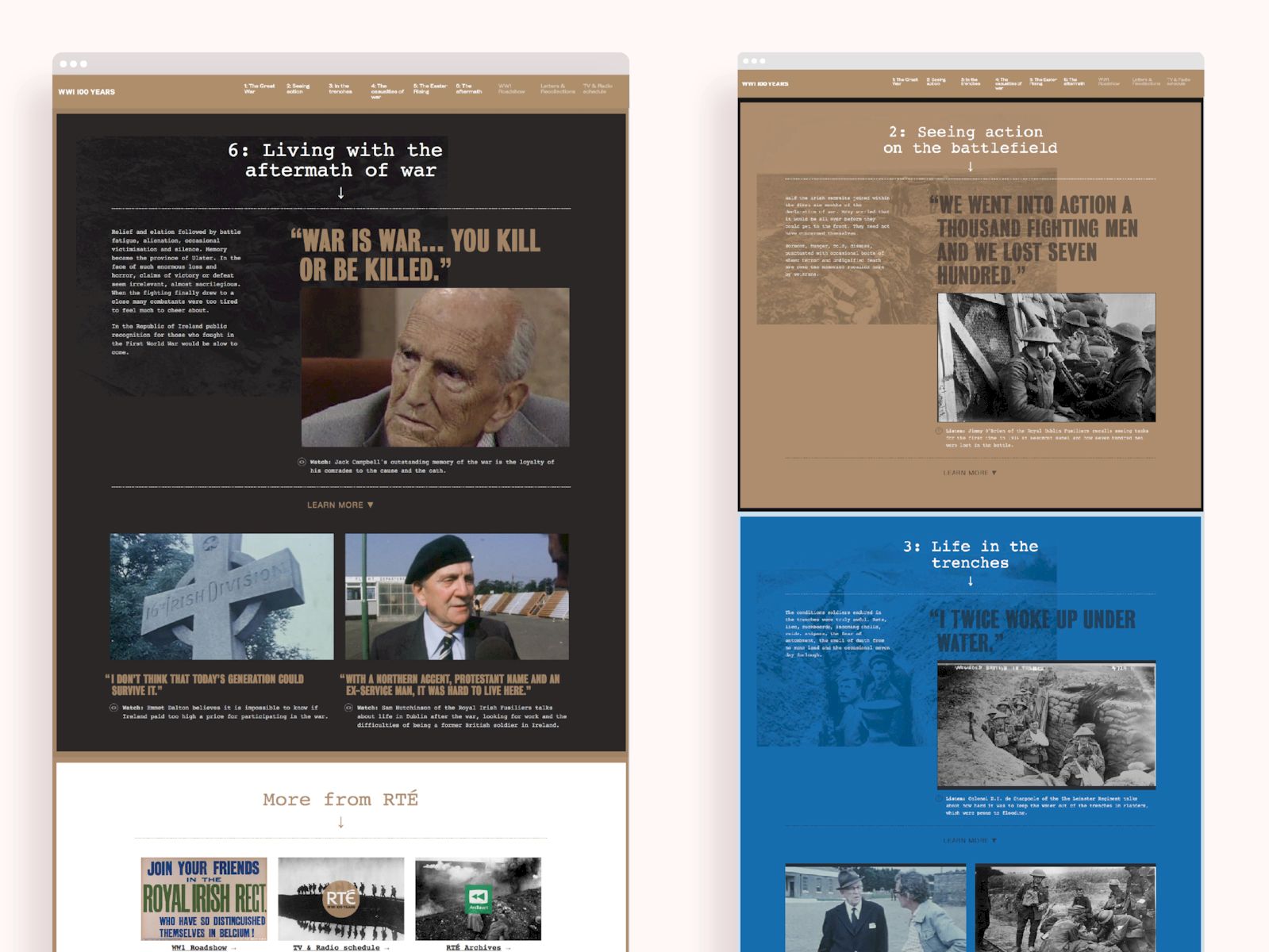 THE CHALLENGE
Ireland's reflection on WWI and it's impact on our lives today
The original ask was for a "World War One micro-site that listed out some of our content…", what we delivered aimed to put RTÉ is at the centre of Ireland's reflection on WWI and it's impact on our lives today.
A visual identity for all output of RTÉ's coverage (TV, radio, web, social media, advertising and events) was developed. A mobile first website that allows users to interact with existing RTÉ Archives content in a narrative-based experience, while also promoting other related and relevant RTÉ WW1 programming and events.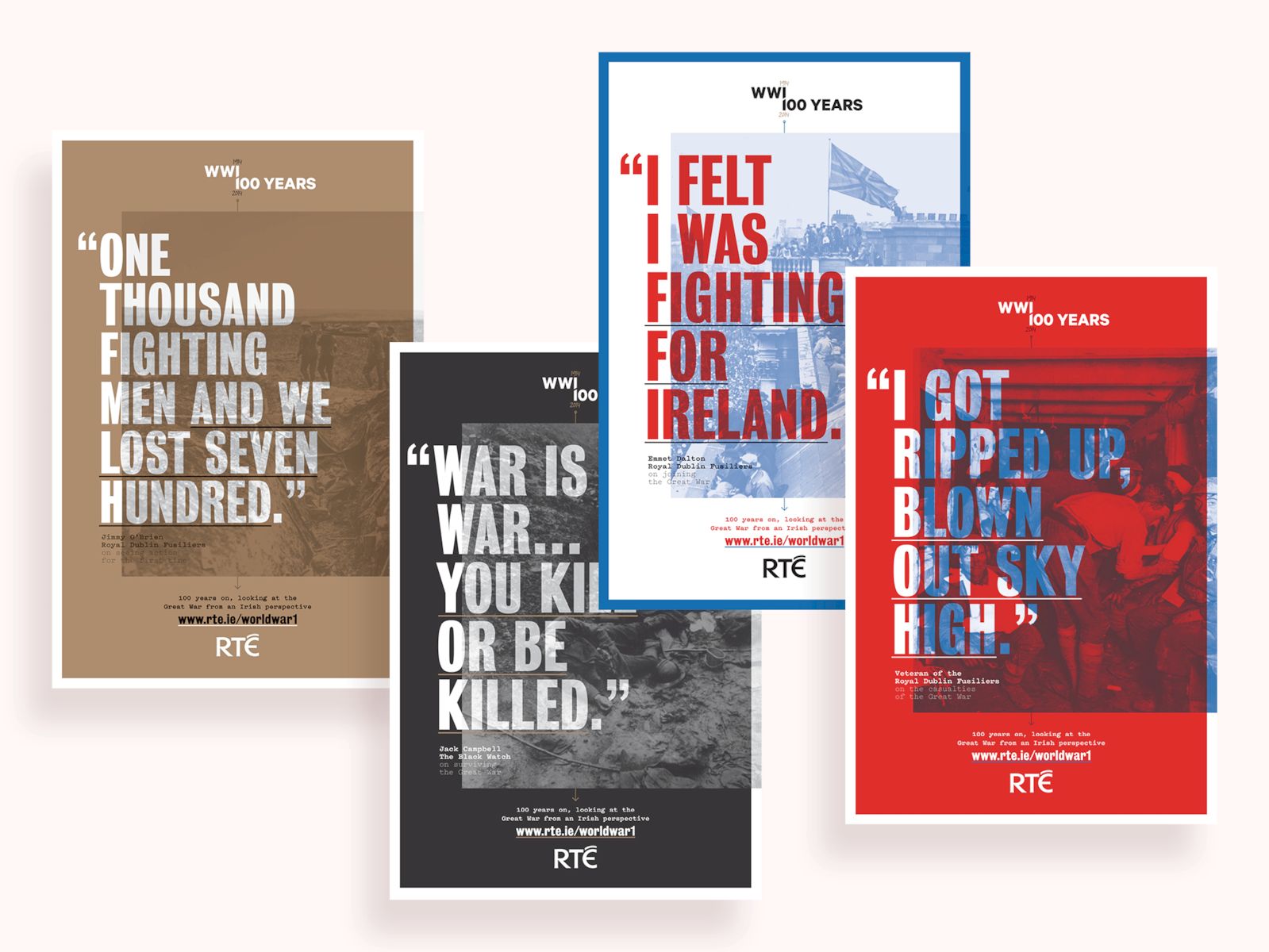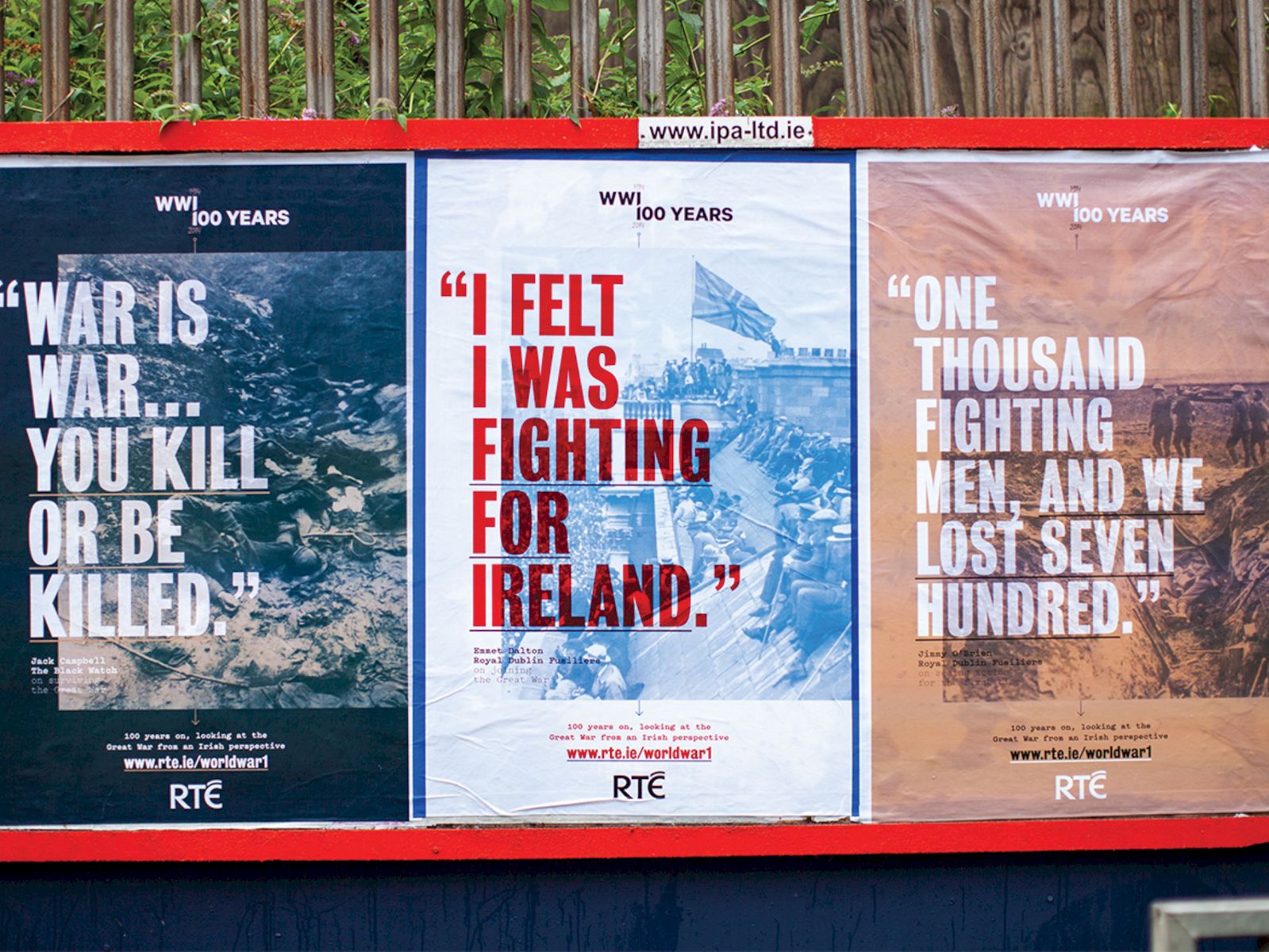 THE SOLUTION
Moving beyond screens to win hearts and minds
The website was the keystone for the project, offering a structured narrative with original content, while also giving programme and event information.
Large format posters around the city helped spread the word and gave RTÉ a different type of presence that fit better with the cultural nature of the event.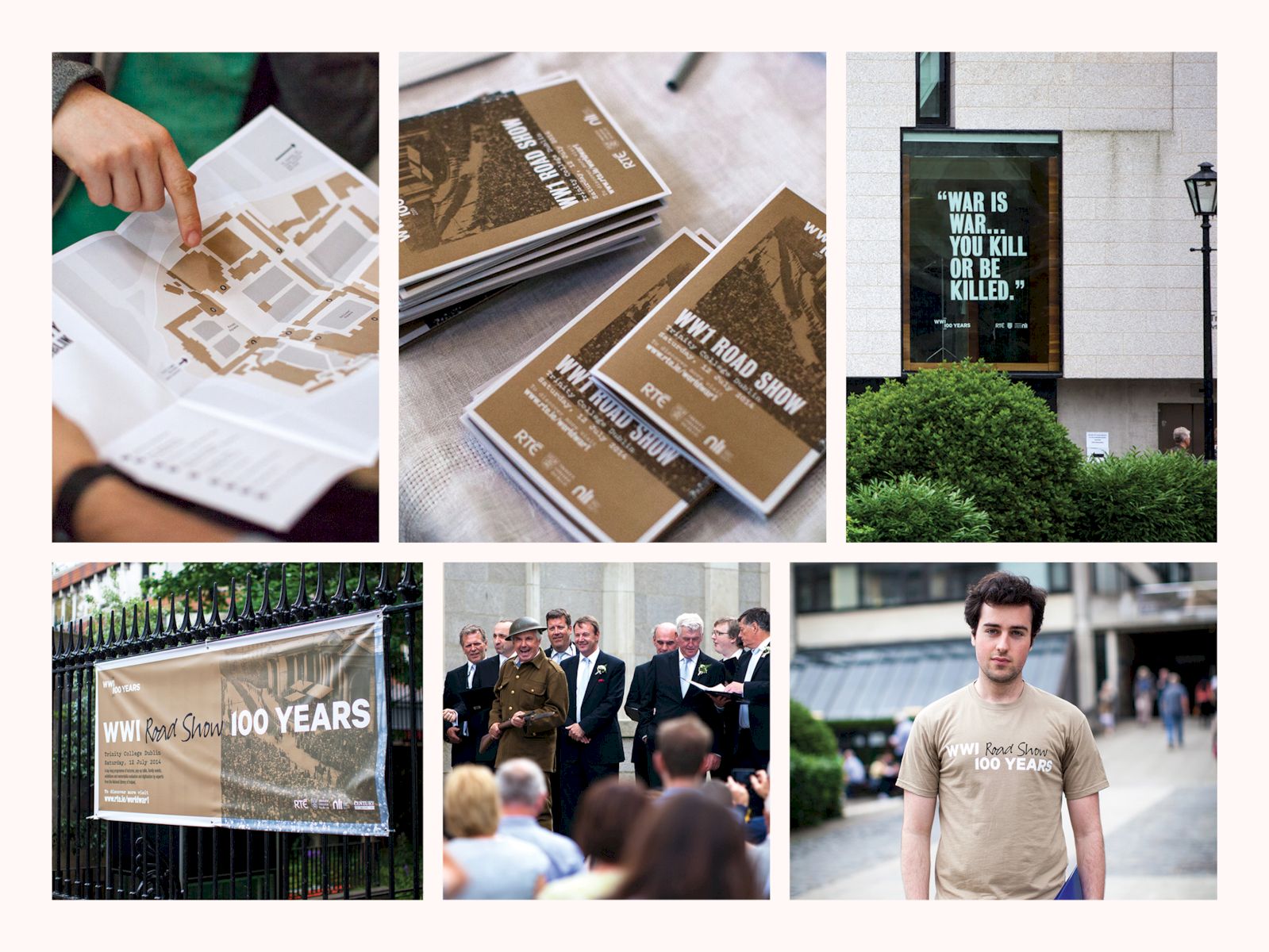 What did I do?
Creative Direction, Stake-holder engagement, Brand development, Prototyping & Site Architecture, Naming & Content Design, Front-End Development.
Links?
RTÉ WWI 100 Years website rte.ie/worldwar1
Additional design by Shane Delahunty