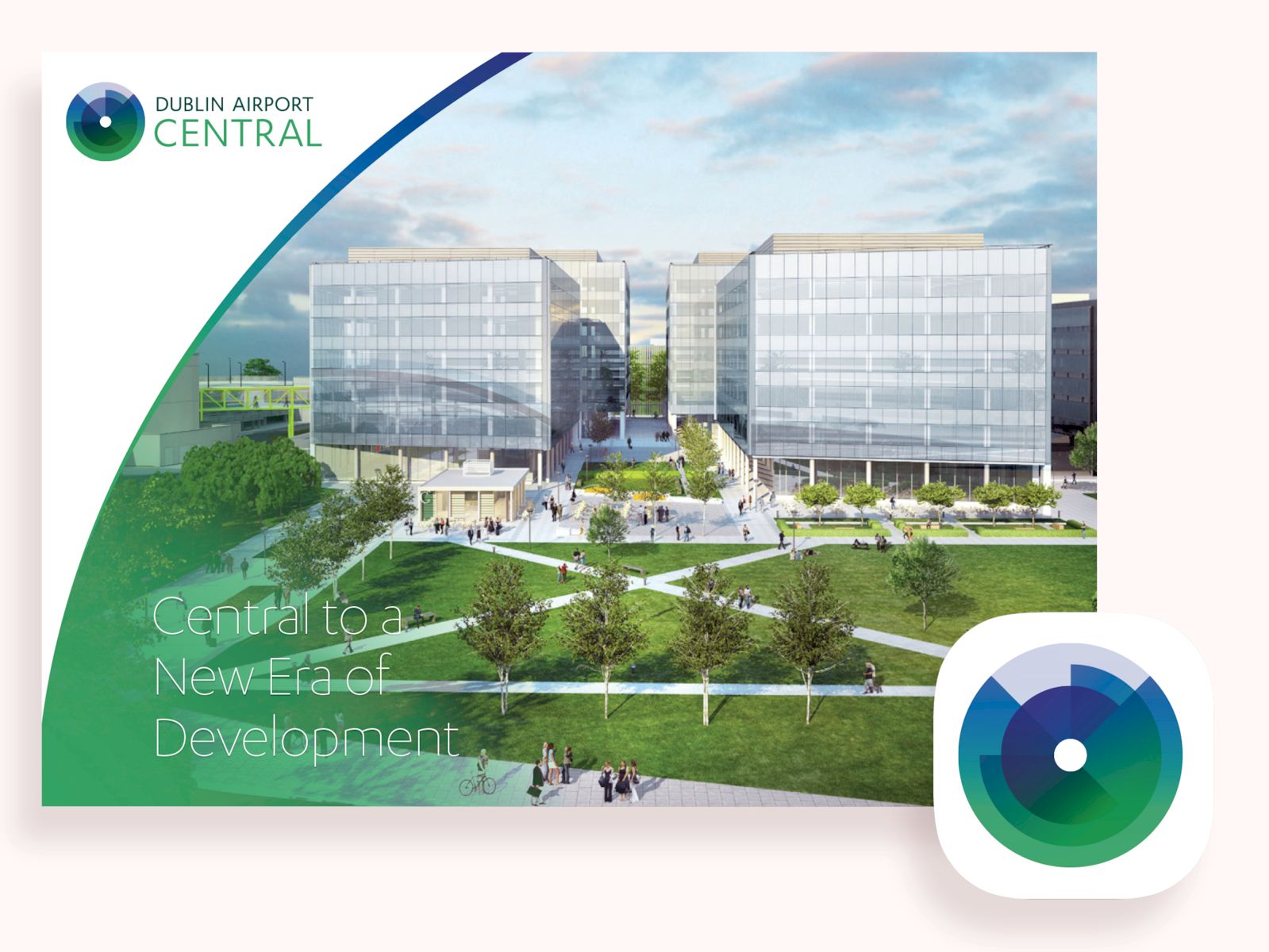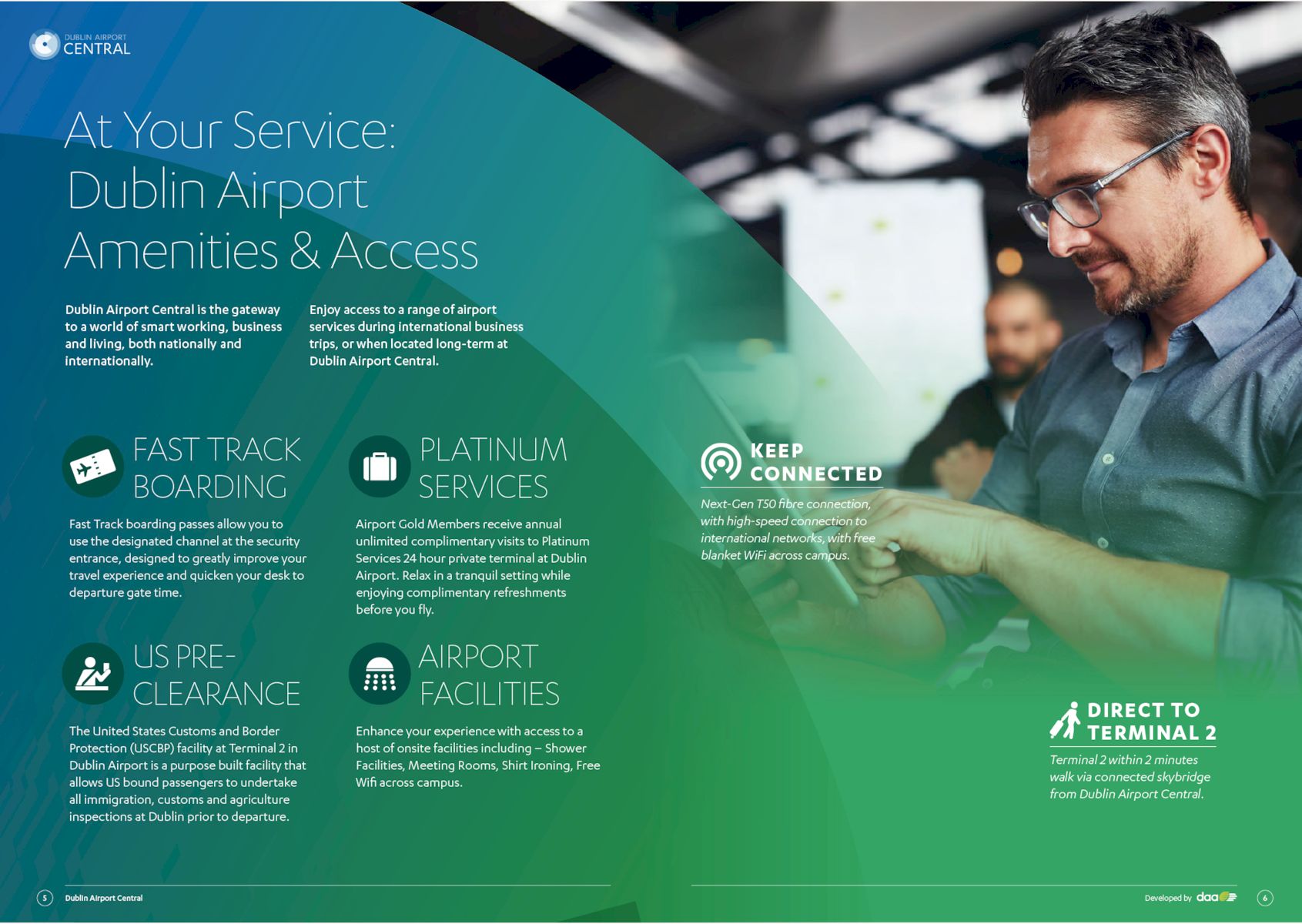 THE CHALLENGE
The challenge was evolving Dublin Airport from a transportation hub into a commercial destination that integrates people, business, logistics, and shopping – allowing people to work and live in the most accessible spot in Ireland. We understood the internal challenges and the external perceptions. Clear communication with all stakeholders during this development was key.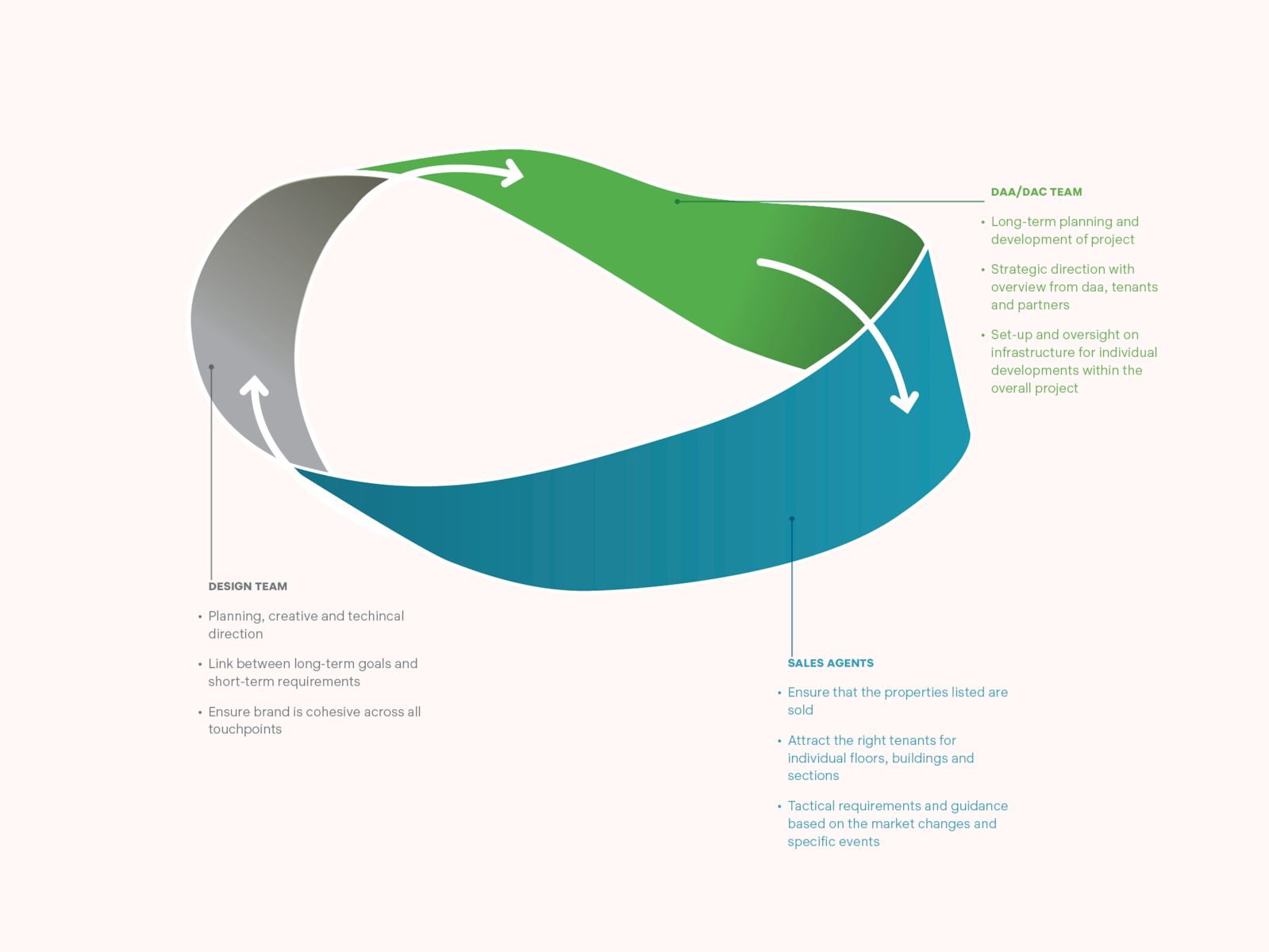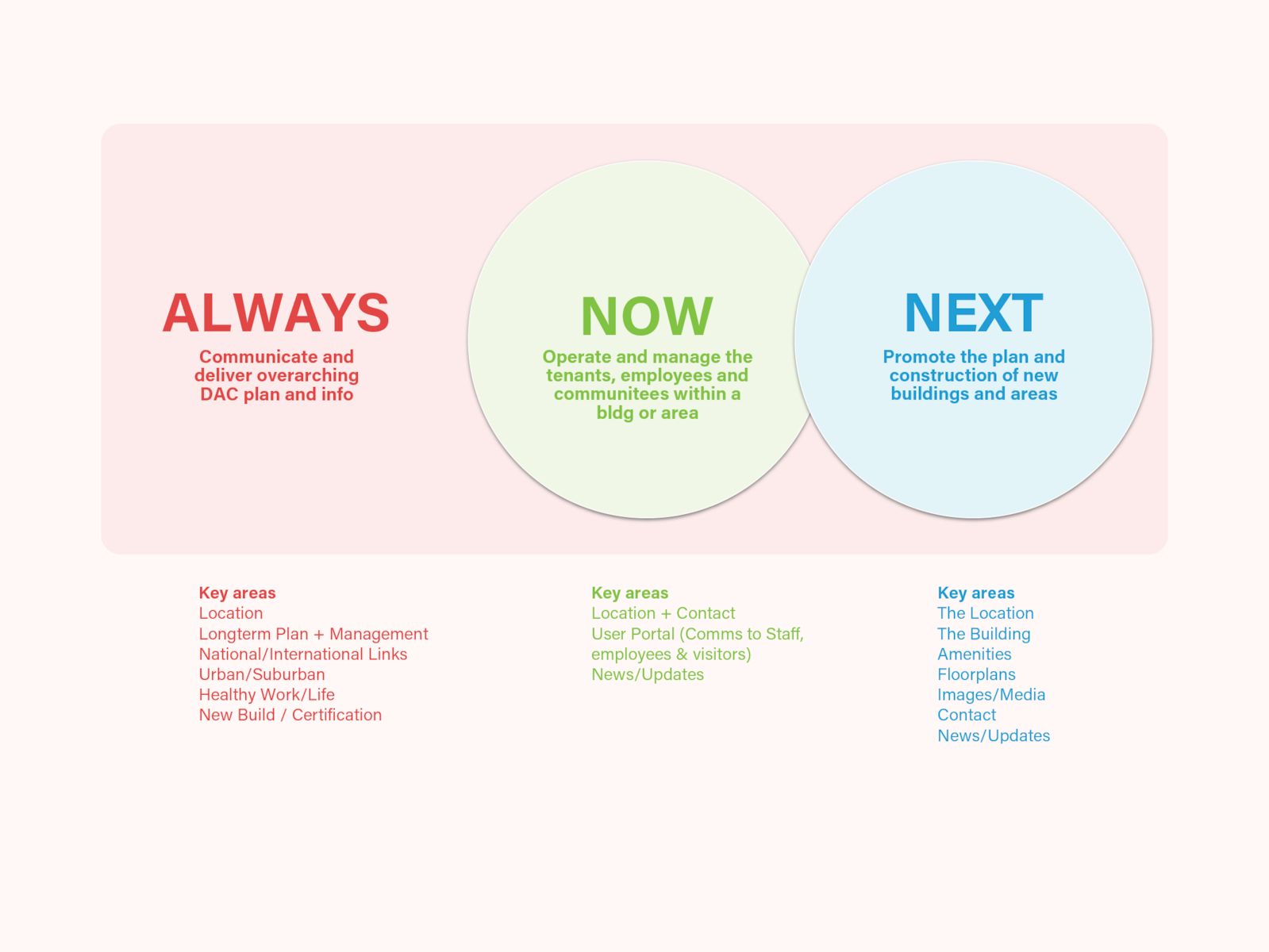 THE IDEA
Longterm Planning for Success
Dublin Airport Central is a long-term project that will be ever-evolving. Deep planning and design of services and a clear drive towards clearly defined goals was key to keeping all stakholders on board – including daa, the DAC team, and two groups of corporate estate agents.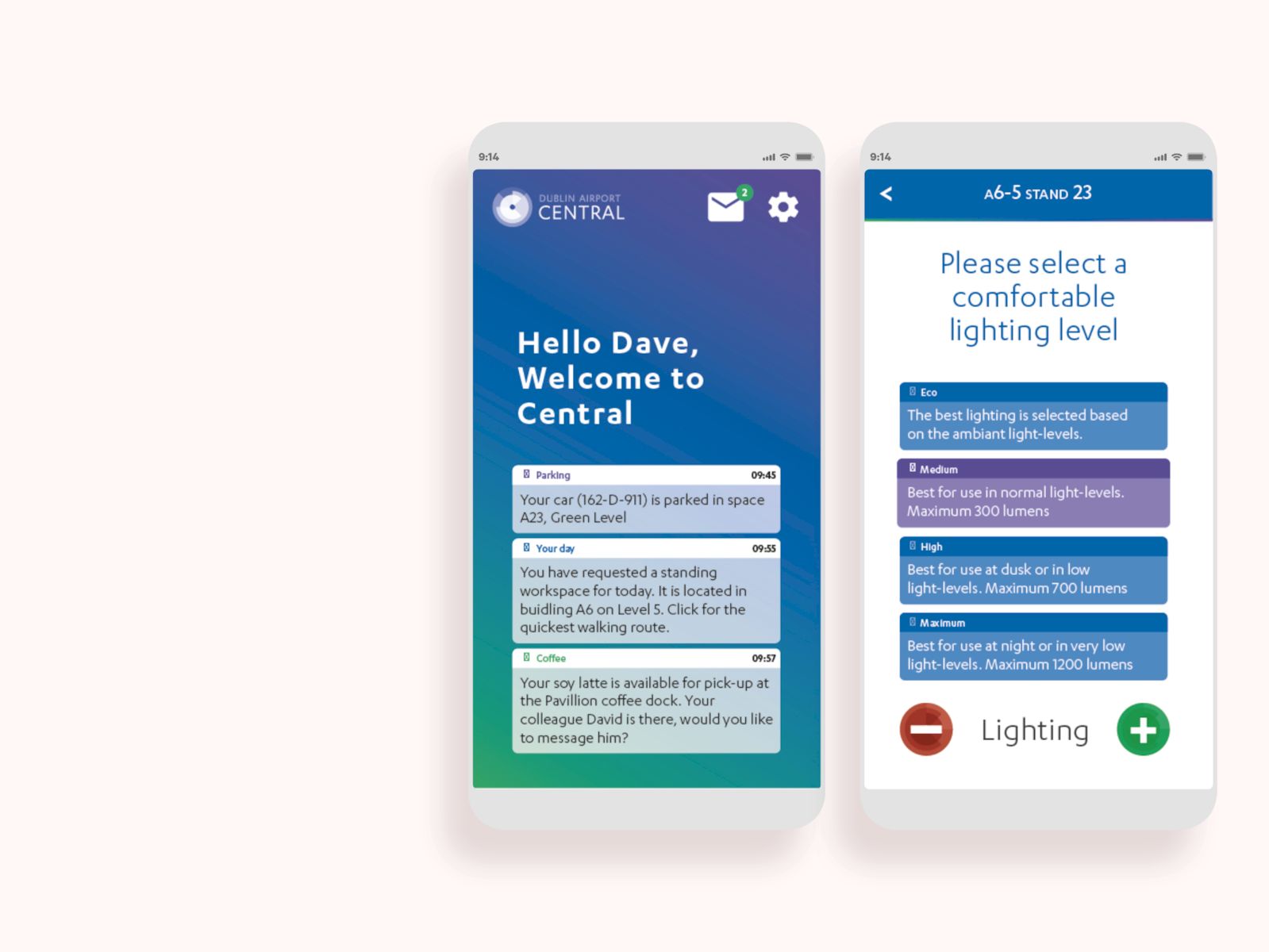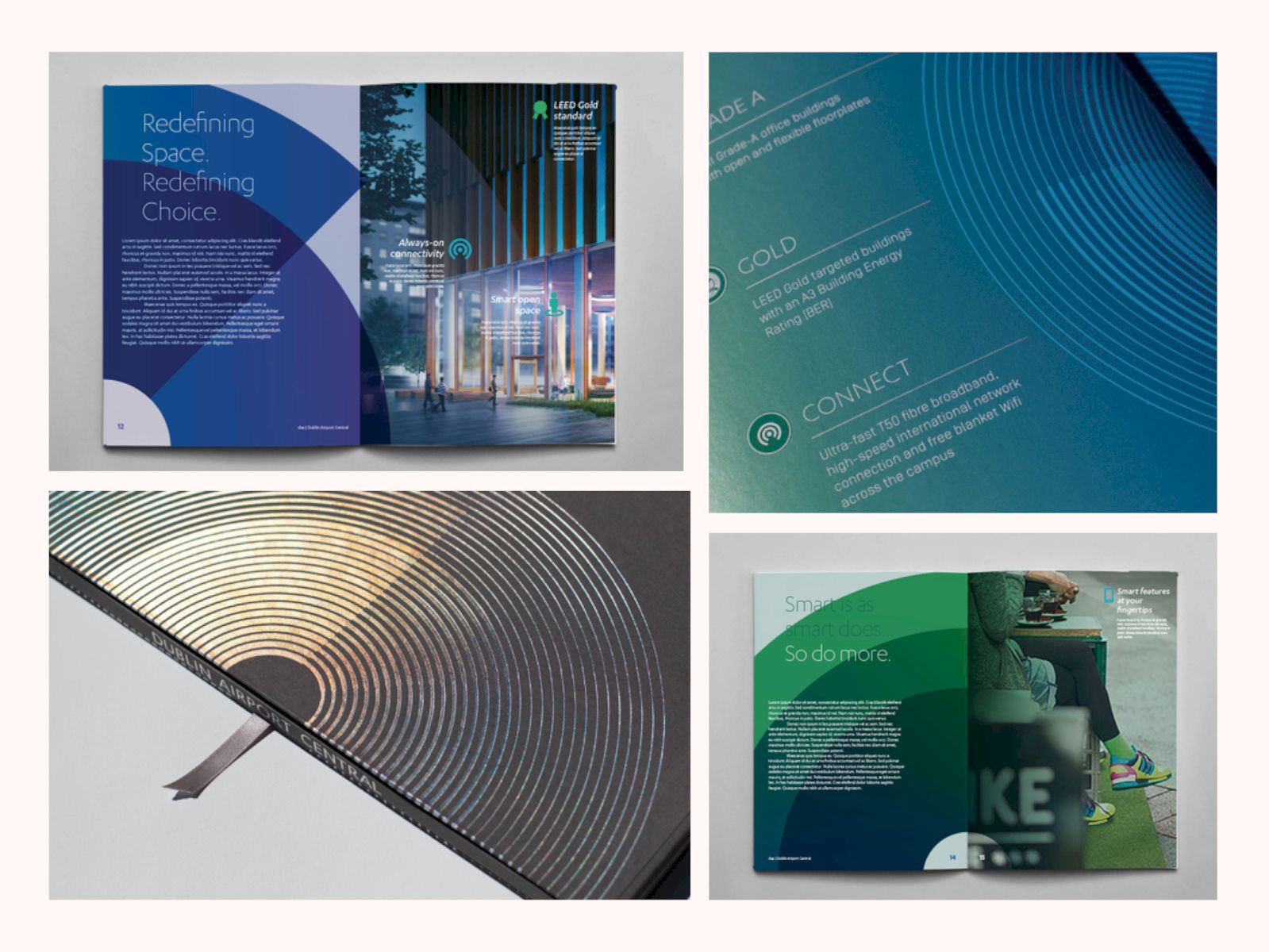 THE SOLUTION
The Future is Smart
Smart-building services were planned to integrate with a personalised Central Assistant, handling scheduling for desk space and meetings, parking and transport and social sharing like coffee ordering and friend trakcing.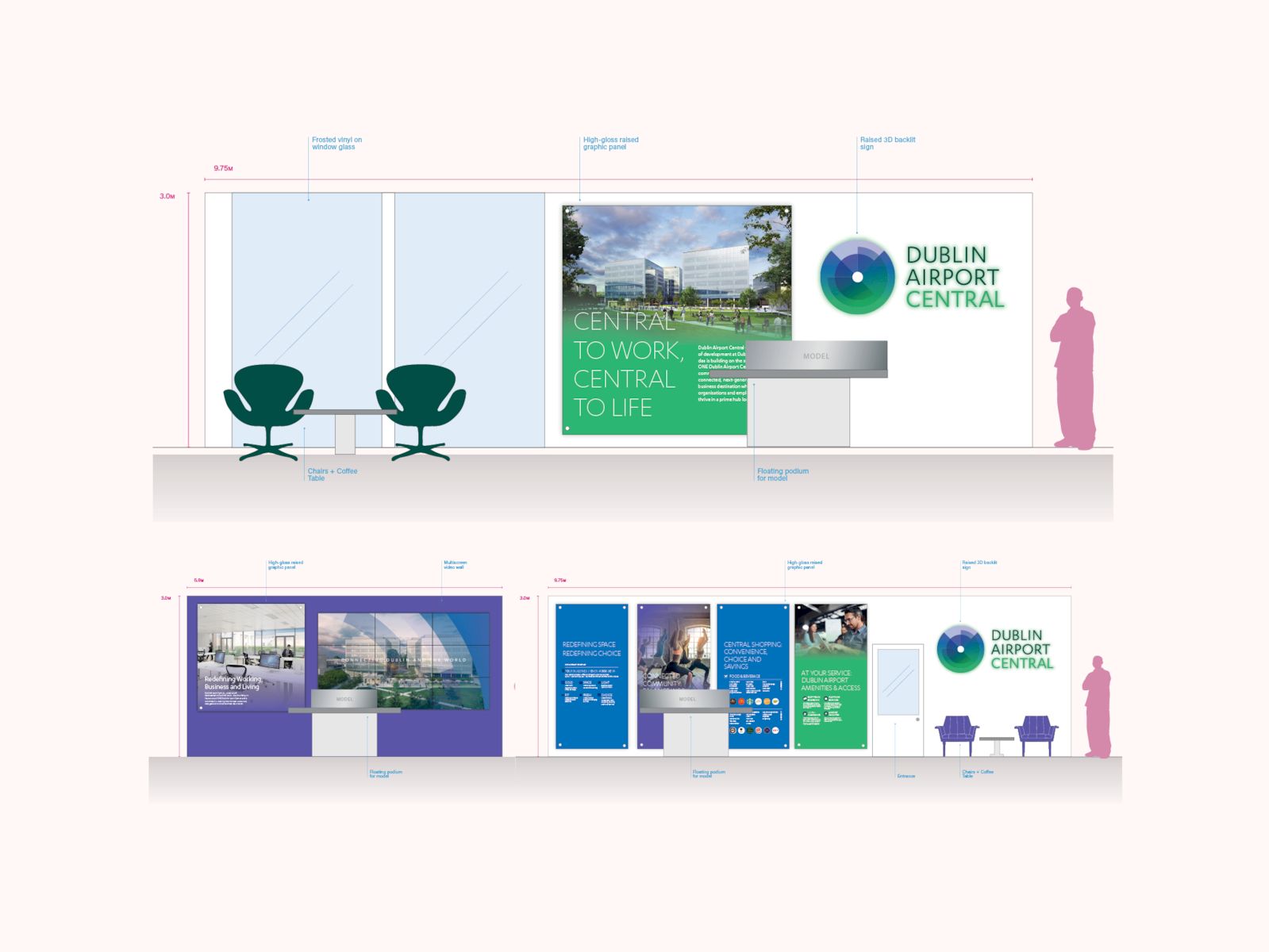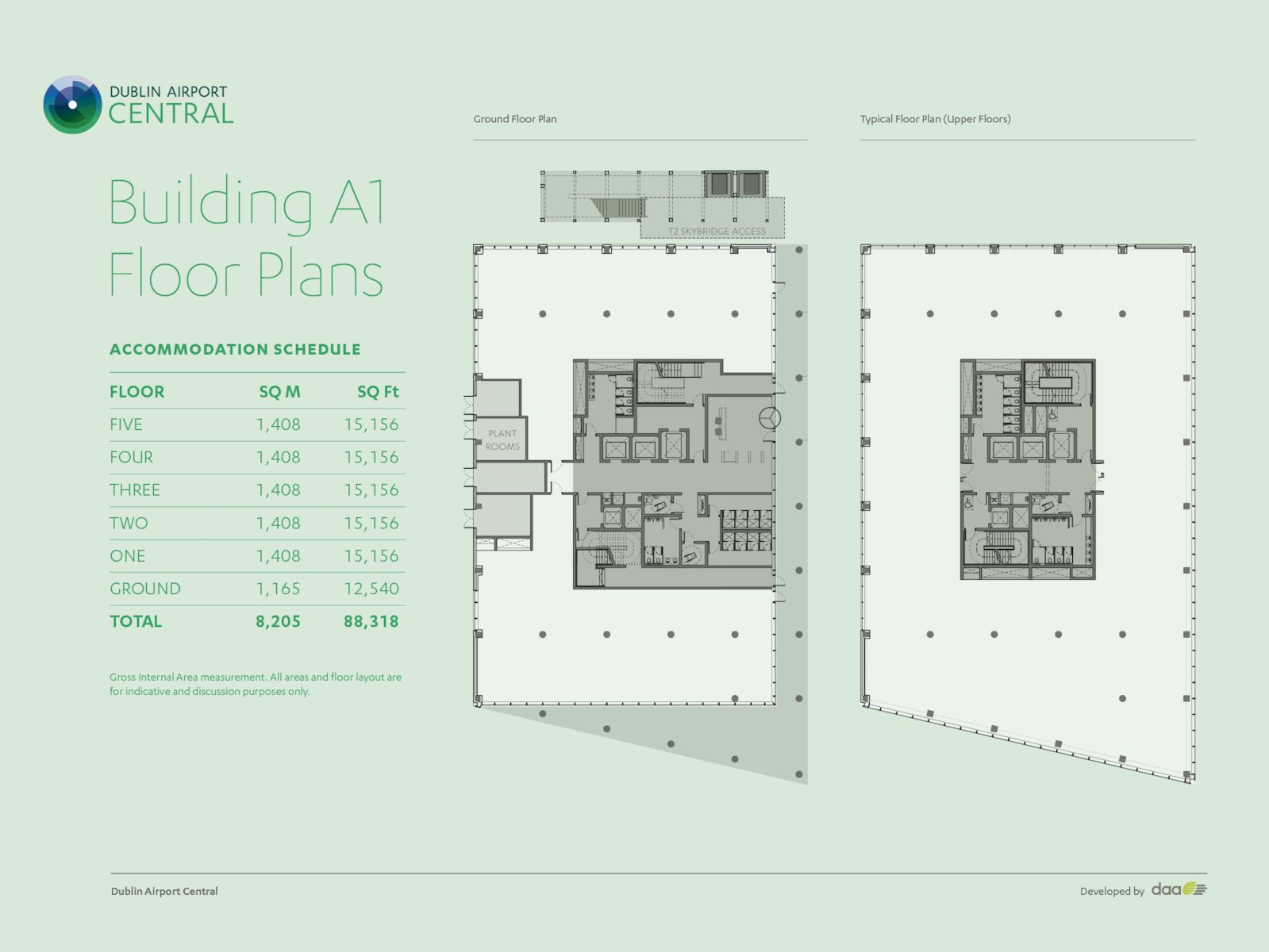 What did I do?
Design Direction, Stake-holder engagement, Design facilitation, Product & Brand development, Prototyping & Site Architecture, User Research.