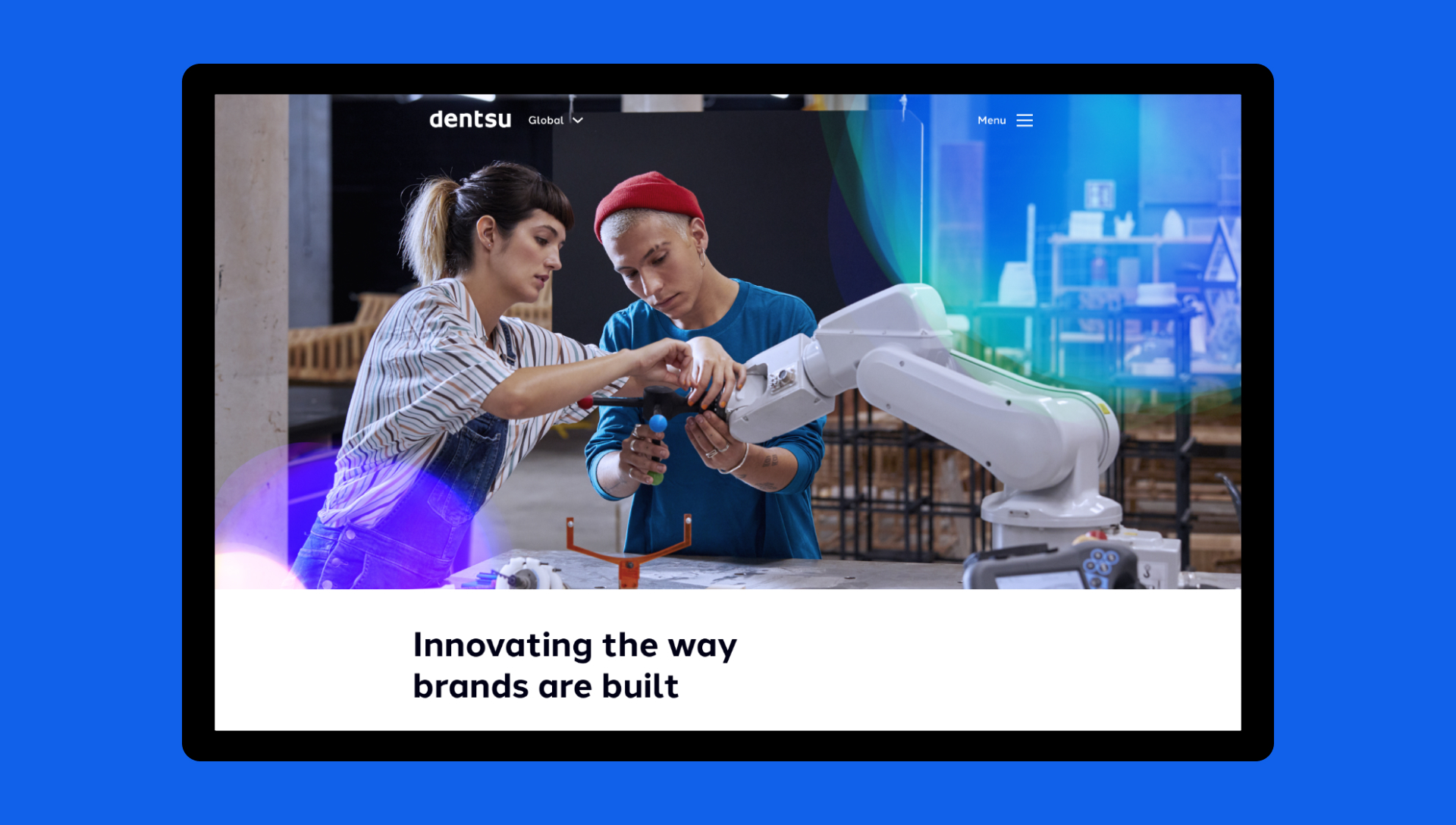 THE CHALLENGE
A synchronised brand with the "wow factor"
Our task for dentsu Global was to create an online ecosystem that could be a beacon for the business, deliver the "wow" factor and be easy for the internal team to manage and maintain.
Previously, dentsu markets managed their own sites which led to an inconsistent brand image and values across different markets. The aim was to create a new dynamic, yet consistent online experience that would create new leads, attract talent and showcase industry-leading case studies.
They wanted a new online ecosystem that could showcase the brand, generate leads and attract top talent. However, the primary challenge was how to position a consistent global online offering while facilitating and maintaining a regional online presence.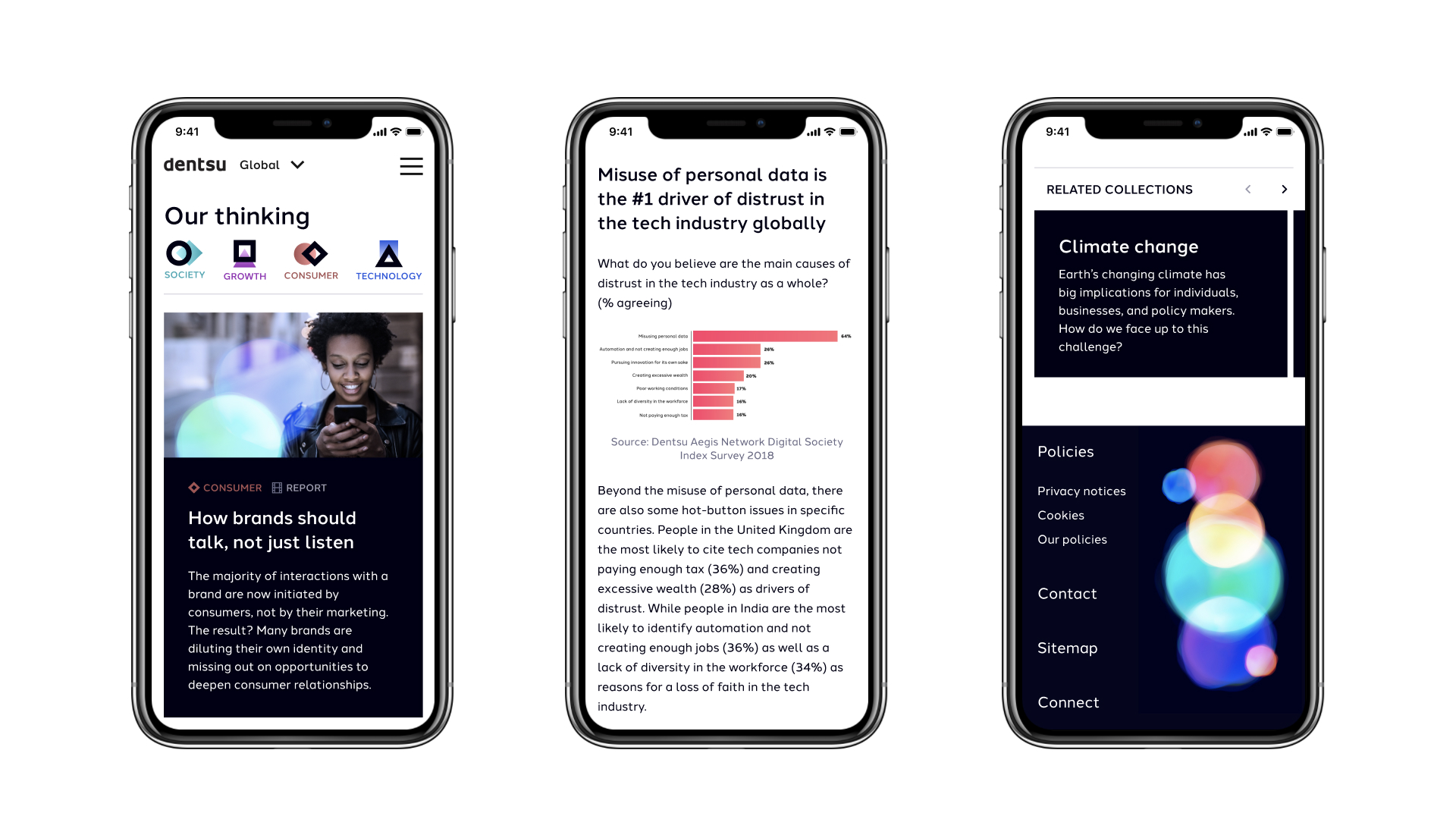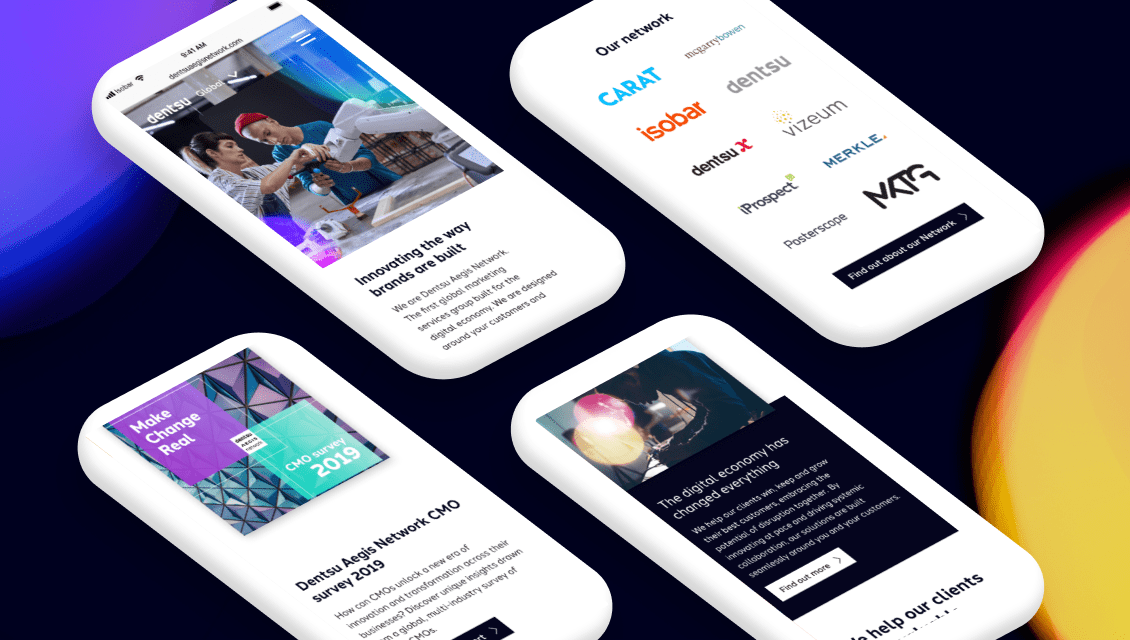 THE SOLUTION
A Global Experience
The solution presented by Isobar was to take a Monolithic (Global) Approach. This approach allowed dentsu Global to easily manage, scale and roll out new features across the markets whilst maintaining brand consistency and control. Furthermore, it ensured that the site's purpose was still being fulfilled across the markets. No matter what regional site a user visits, they still get a consistent feel for the brand and its values whilst having their questions are answered in a way that is relevant to them.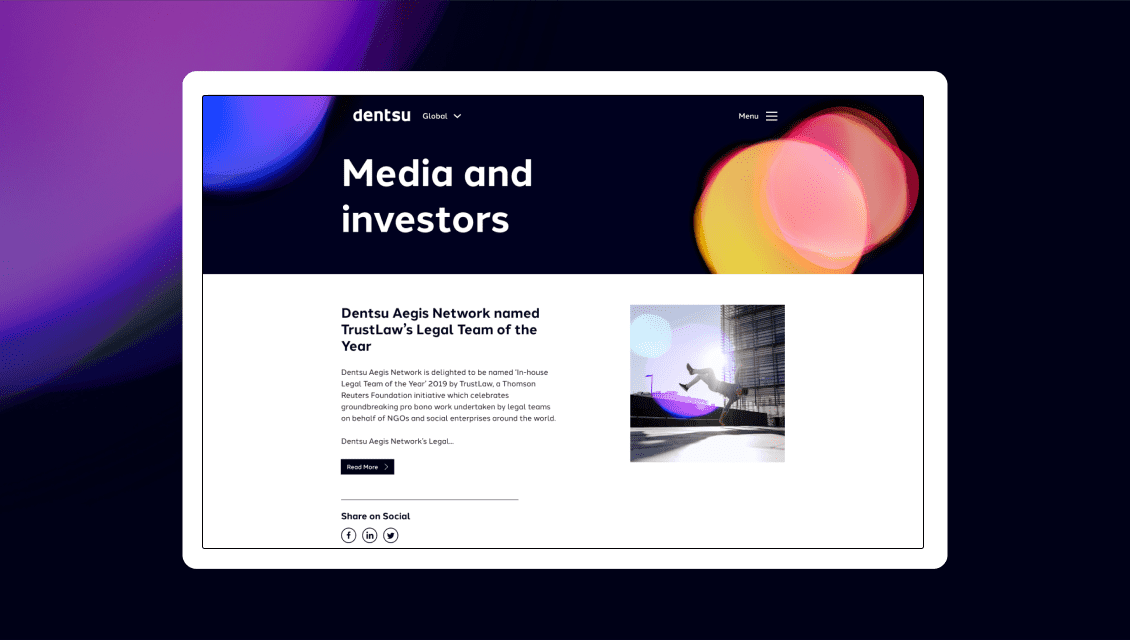 RESULTS
An award-winning experience
Working with dentsu, we got to know how they operated, who their key users were, and could then begin the process of integrating key features that would allow them to showcase their work, encourage new business leads and attract top talent. From workshops and testing to extensive research, we gained a complete insight into dentsu's business, giving us the perfect platform for success.
From a shortlist of finalists, dentsu by Isobar Ireland was the winner of the Best Kentico Cloud Implementation category. Their new website needed not only to position dentsu as a leader in the market but also bring to life their vision of "Innovating the Way Brands Are Built". The project is a great success in terms of the number of leads created (the primary purpose of the project). Since the launch, it has grown substantially to almost 1500 new business leads.
What did I do?
Creative Director (UX/UI), Stake-holder engagement, Design facilitation, Product & Brand development, Prototyping & Site Architecture, User Research.
More?
dentsu.com
For deeper insight on this case study get in touch.