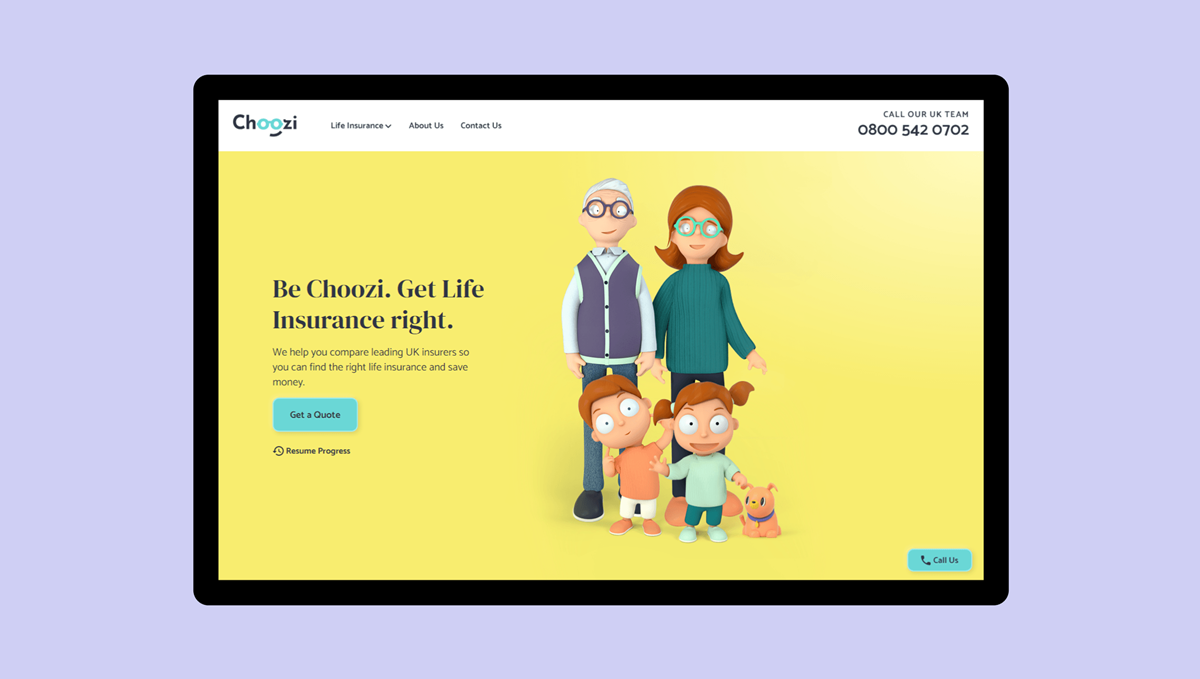 THE CHALLENGE
How do you take the hassle out of choosing life insurance?
Traditional Life Insurance can be hard to buy online as it involves working with brokers, answering multiple different question sets, undertaking medicals and blood tests - the whole process can take several weeks. Our challenge was to launch a brand-new insurance comparison service which could solve those pain points and could compete in a crowded insurance space.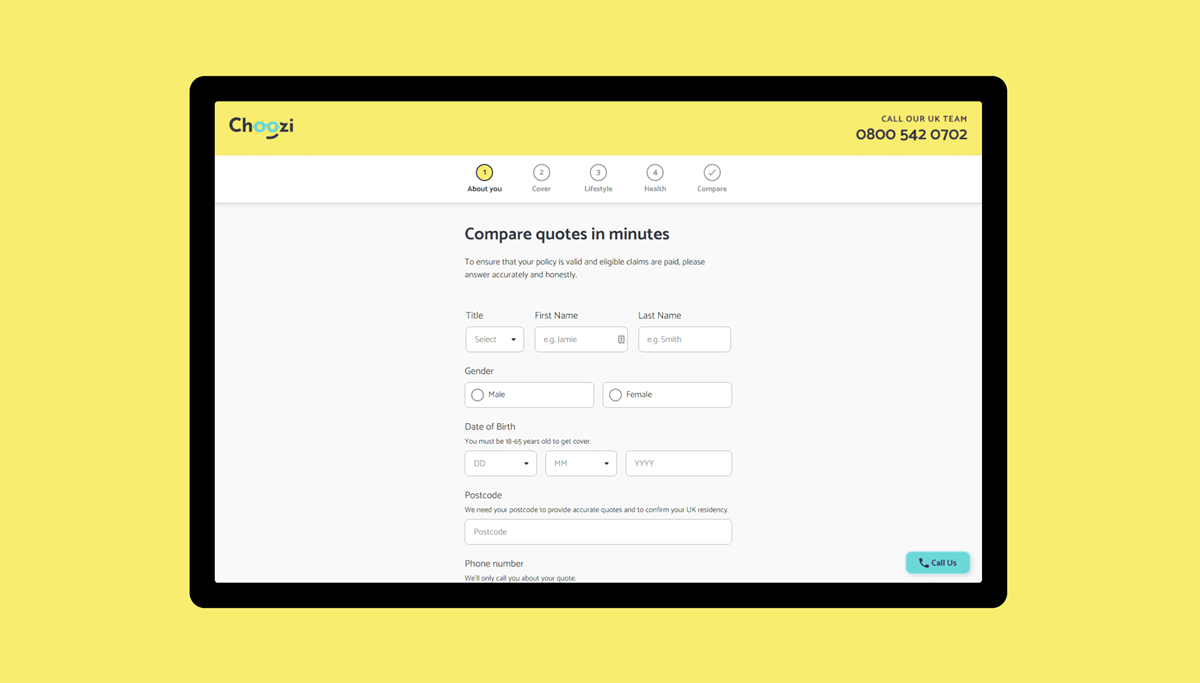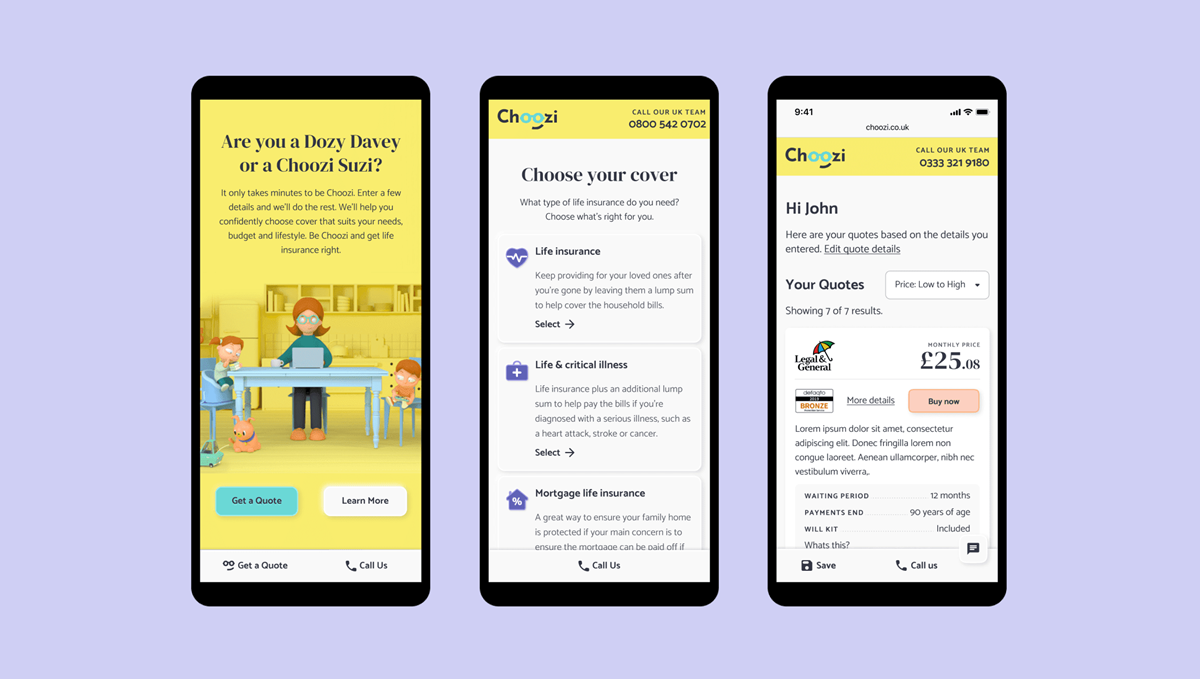 THE SOLUTION
A One-stop Solution to Finding and Buying Life Insurance
Choozi offers a single process to quote, compare and purchase multiple life insurance products from a range of trusted providers. Users can apply for life insurance online or over the phone via a dedicated call-centre, with both channels working together to create a seamless user experience. An original idea of Choozi glasses giving users the superpower of choosing the right insurance, fun colour palette and neumorphic style, make for a memorable brand that still meets high standards of online accessibility.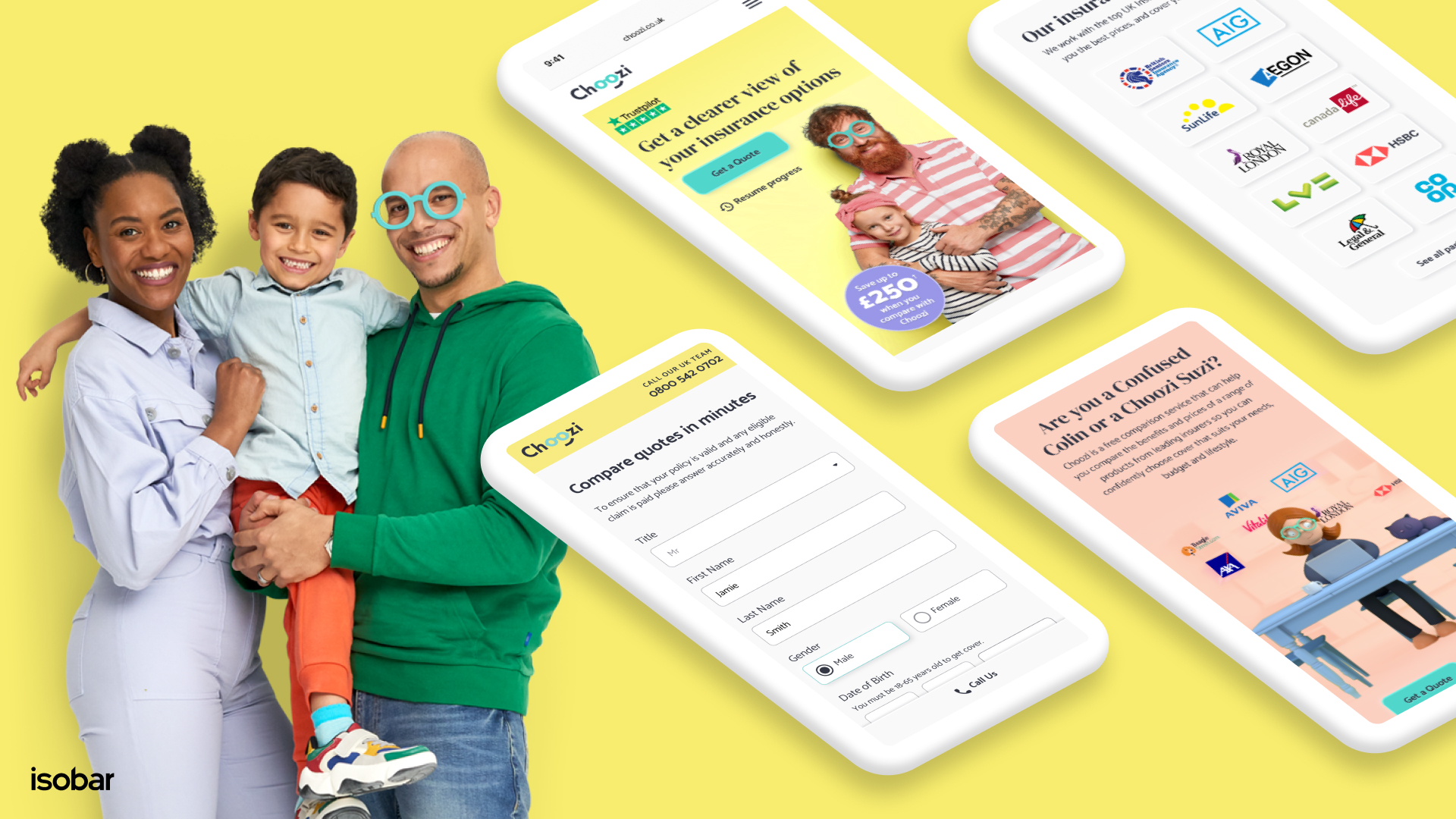 What did I do?
Creative Director (Brand, UX/UI), Stake-holder engagement, Design facilitation, Product & Brand development, Prototyping & Site Architecture, User Research.
More?
www.choozi.com
For deeper insight on this case study get in touch.